ICON print swimming trunks Black Dsquared2 Clearance Cheap Real crPbSTwI
SKU04554563233287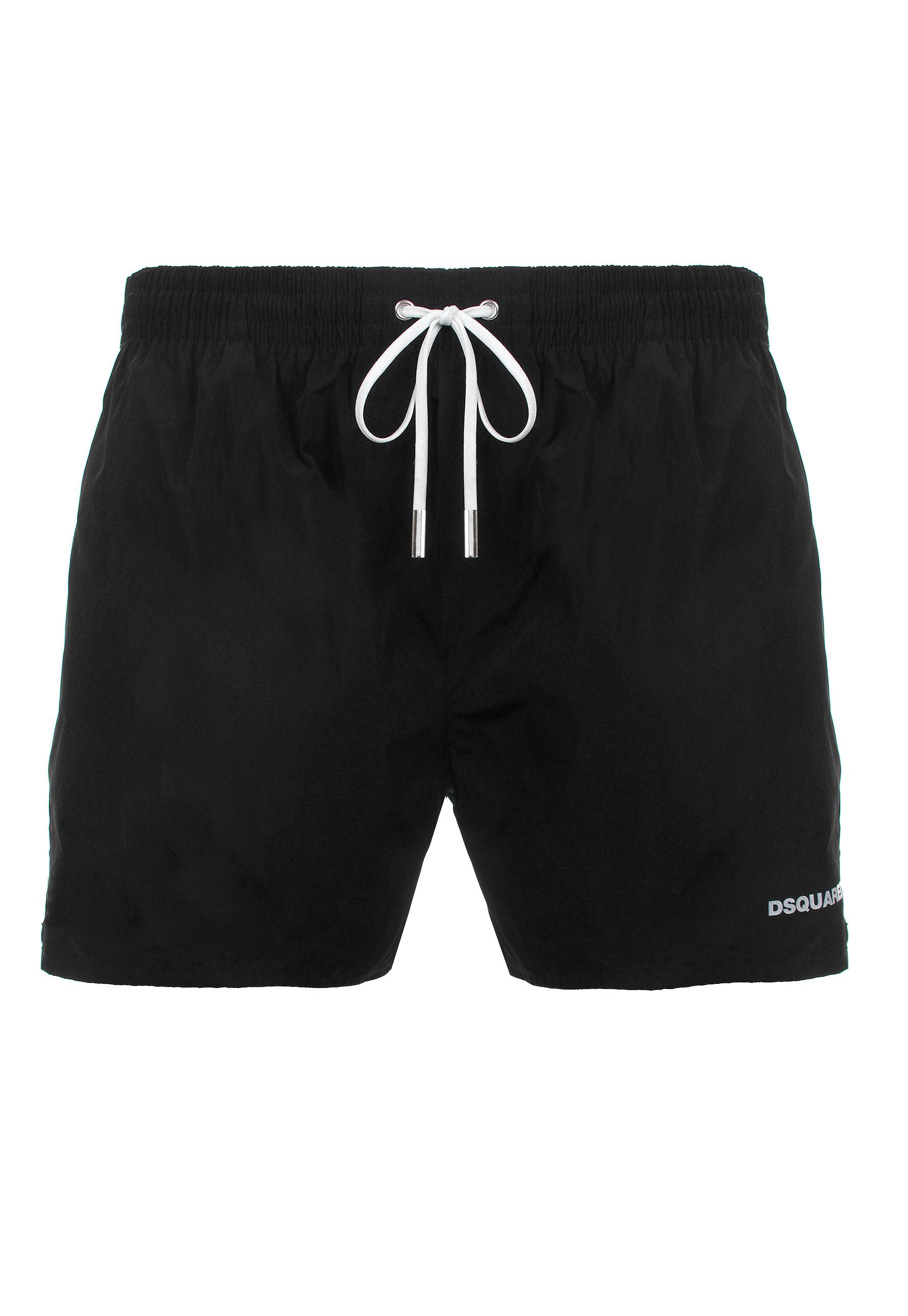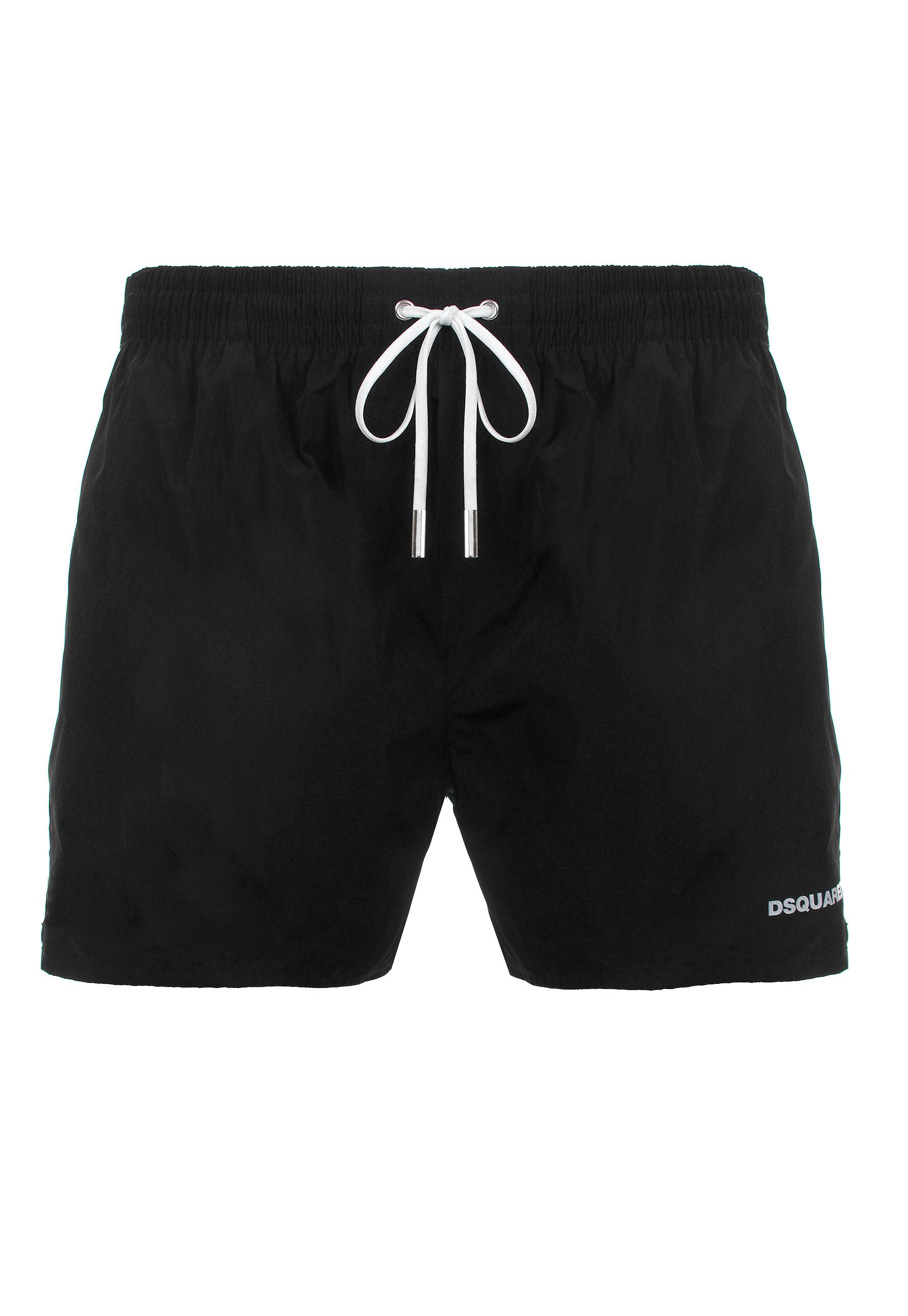 Abstract
The American Diabetes Association (ADA) "Standards of Medical Care in Diabetes" includes ADA's current clinical practice recommendations and is intended to provide the components of diabetes care, general treatment goals and guidelines, and tools to evaluate quality of care. Members of the ADA Professional Practice Committee , a multidisciplinary expert committee, are responsible for updating the Standards of Care annually, or more frequently as warranted. For a detailed description of ADA standards, statements, and reports, as well as the evidence-grading system for ADA's clinical practice recommendations, please refer to the Standards of Care Introduction . Readers who wish to comment on the Standards of Care are invited to do so at professional.diabetes.org/SOC .
Diabetes can be classified into the following general categories:
Type 1 diabetes (due to autoimmune β-cell destruction, usually leading to absolute insulin deficiency)
Type 2 diabetes (due to a progressive loss of β-cell insulin secretion frequently on the background of insulin resistance)
Gestational diabetes mellitus (GDM) (diabetes diagnosed in the second or third trimester of pregnancy that was not clearly overt diabetes prior to gestation)
Specific types of diabetes due to other causes, e.g., monogenic diabetes syndromes (such as neonatal diabetes and maturity-onset diabetes of the young [MODY]), diseases of the exocrine pancreas (such as cystic fibrosis and pancreatitis), and drug- or chemical-induced diabetes (such as with glucocorticoid use, in the treatment of HIV/AIDS, or after organ transplantation)
This section reviews most common forms of diabetes but is not comprehensive. For additional information, see the American Diabetes Association (ADA) position statement "Diagnosis and Classification of Diabetes Mellitus " ( 1 ).
Type 1 diabetes and type 2 diabetes are heterogeneous diseases in which clinical presentation and disease progression may vary considerably. Classification is important for determining therapy, but some individuals cannot be clearly classified as having type 1 or type 2 diabetes at the time of diagnosis. The traditional paradigms of type 2 diabetes occurring only in adults and type 1 diabetes only in children are no longer accurate, as both diseases occur in both age-groups. Children with type 1 diabetes typically present with the hallmark symptoms of polyuria/polydipsia, and approximately one-third present with diabetic ketoacidosis (DKA) ( 2 ). The onset of type 1 diabetes may be more variable in adults, and they may not present with the classic symptoms seen in children. Occasionally, patients with type 2 diabetes may present with DKA, particularly ethnic minorities ( 3 ). Although difficulties in distinguishing diabetes type may occur in all age-groups at onset, the true diagnosis becomes more obvious over time.
Ceylon also forces us to declare that an attribute or method refines (overrides) an attribute or method of a superclass by annotating it actual ( Clearance Footlocker Pictures Mens Shorty Microfibre Boy Short Mariner Best Place Online Sale Fashionable Cheap Sale Very Cheap SZ31OhZ9
). All this annotating stuff costs a few extra keystrokes, but it helps the compiler detect errors. We can't inadvertently refine a member of the superclass, or inadvertently fail to refine it.
Notice that Ceylon goes out of its way to repudiate the idea of "duck" typing or structural typing. If it walks() like a Duck , then it should be a subtype of Duck and must explicitly refine the definition of walk() in Duck . We don't believe that the name of a method or attribute alone is sufficient to identify its semantics. And, more importantly, structural typing doesn't work properly with tools .
There's a more compact way to refine a default member of a superclass: simply specify its refined implementation using => , like this:
Or assign a value to it using = , like this:
You can refine any method or non- variable attribute using this streamlined syntax.
Note that this shortcut syntax does not allow annotations. If you need to add documentation or other annotations to the refining member, you must use the more verbose syntax.
Our Polar class is an implicit subtype of the class Object in the package ceylon.language . If you take a look at this class, you'll see that it has a default attribute named string . It's common to refine this attribute to provide a developer-friendly representation of the object.
Polar is also a subtype of the interface Identifiable which defines default implementations of equals() and . We should definitely refine those:
It's the first time we've seen this syntax:
As you've probably guessed, if (is ... ) works just like if (exists ... ) , testing and narrowing the type of a value. In this case it tests the type of that and narrows to Polar if that is indeed an instance of Polar . We'll come back to this construct later in the tour .
Using the shortcut syntax for refinement that we just met , we could abbreviate the above code like this:
(But in this case, the shortcut syntax is perhaps not an improvement.)
Now let's consider a much more interesting problem: abstracting over the polar and cartesian coordinate systems. Since a cartesian coordinate isn't just a special kind of polar coordinate, this is a case for introduction of an abstract superclass:
Tracy, Thanks for the info. Will definitely check out.
Tracy,
Thank you for the info. Will check these out.
Jeanne, have you read the book by Sally Pacholok and Jeffrey Stuart, "Could It Be B12? An Epidemic of Misdiagnosis"? They are health professionals (RN and DO), Sally discovered she had pernicious anemia quite by accident while in nursing school. Perhaps you could join forces with them as they have made it their mission to educate doctors and the public. You may be able to get in touch with them by contacting the publisher of the book, the info is in one of the inside cover pages.
Early this year a movie was released about Sally's life (titled "Sally Pacholok", IMDb shows 4 stars for it), but I don't think it is in wide distribution. If that movie got the level of attention that Erin Brockovich did, it would make a huge difference in the level of awareness of this devastating problem.
Tracy,
No, I haven't read the book, but will. I'm afraid I've gotten side-tracked by quite a few of those comorbid disorders I mentioned, after my B12D was finally diagnosed and treated. But I continue to feel very much alone with the management of my B12D. I've lived with the illness and studied my own course long enough to know that I function best with a serum B12 level in the high normal range. Only one of my care providers has had the experience and knowledge to understand why that is the case, while others have consistently sought to debate the issue with me. It's quite tiresome. I also have Vitamin D Deficiency, and under-treatment was, again, an issue. I have Celiac Disease, and still have to be ever-vigilant with my oral medications in order to maintain the necessary strict gluten free diet. I've accumulated a number of entirely unexpected diagnoses over recent years. I have been fortunate, so far, in that all my medical problems are fairly easily managed. I have not been fortunate, in that signs and symptoms of each medical problem presented and worsened, just to be ignored until an acute event occurred. I trained under Preventive Medicine and Continuing Care models. Acute medical events are best avoided. Current standards encourage them.
Jeanne,
Good to hear you are managing your medical problems, you are fortunate. I am disabled as a result of my very late B12D diagnosis. And I'm covered by the largest HMO in the western US, you'd think they'd know better! Just two years ago I was a very active and athletic 56 year old woman. Now I must use crutches or wheelchair outside the house and feel unwell all of the time. I have not been able to find or get a referral to a doctor within that HMO system who knows anything about B12D or PA. The doctors I've seen just want to hand out powerful scary drugs for my pain. Most meds I have been unable to tolerate as the PA has made my body hypersensitive. Why couldn't they have figured out what was wrong before all this happened? I had a number of visits with several different doctors, I kept telling them something was wrong and my symptoms, but none of them figured it out. The state in which I live has such a low cap on medical malpractice awards it isn't even worth pursuing a lawsuit, it's even difficult to find lawyers who will touch it. A multi-million dollar lawsuit might have grabbed the HMO's attention (and the headlines) and perhaps resulted in process improvements and more doctor awareness.
I agree, current medical practice is to wait for something catastrophic to happen rather than being proactive and figure out what is starting to go wrong. I think doctors in the 1950s were much more aware of B12D than the doctors today. To top it off, there are drugs often prescribed or available OTC that cause depletion of B12 resulting in increasing numbers of people at risk for serious, permanent neurological damage. Meanwhile, doctors continue to hand out antidepressants like candy.
Other issues with the current situation is B12 is not normally tested by traditional doctors, and the currently accepted normal cutoff is far too low. I think that a B12 test ought to become a standard part of the CBC test as we cannot rely on an elevated MCV to flag a potential deficiency (folic acid enrichment of flour masks this symptom). And as Sally mentions in her book, a B12 level of 200 – 450 pg/mL is the gray area where neurological damage is known to occur, so the lower cutoff needs to be raised to at least 400 pg/mL, at my HMO it is currently 200 pg/mL. When my B12 was finally tested it was 196, barely below the minimum, and I was in terrible shape neurologically by then. There does seem to be a wide variation in symptoms vs. B12 level among people so improvements in analytic test procedures as well as allowing physicians to treat by symptoms not just the numbers are also sorely needed.
Hope to see you on the FB or the PAS message boards!
© 2017 Anderson Audiology. All right reserved.